---
I have tried to do a good job here, but it was not easy. Doing this site was a little mess. If you do not have many dates about your material it is hard to assign the pictures to the right years. Especially in the biography 2nd part I think there will be some mistakes. As there are not many pictures of Renée - she keeps her life private - magazines oftenly use older pictures of her in their articles. If I could sort a date to the stuff shown here I included this info. I hope it is a help for other people who collect on Renée Simonsen, too!
I had a little contact with Miss Simonsen some years ago. She knows about this site. But this site is not official!
If you want to contact me for infos about wrong/missing dates on this site or would like to have a scan of something shown here or you are looking for something on Renée Simonsen and do not know the source or you have any ideas for this site or tips, advices what I could do better or a link what does not work or ..., feel free to mail me. You can mail me in english or in my born language german. Also I am always looking for new traders. I have got many material on other models to offer for a trade or will also buy original Renée Simonsen pictures. I am looking forward to hear from you!
If you are interested in an autograph from Renée you can write a letter to her
model agency 2pm
in Denmark and I am positive they will assist you by forwarding your letter to her.
And beware of people offering Renées autograph as kind of payment to get your Renée stuff or trying to make you believe Renée herself has asked for your stuff! She is definitely
not interested
in, never have been.
Everyone who is a bit more interested in Renée Simonsen and has read her interviews carefully knows she is not interested in collecting her pictures. And Renée herself does not offer her autograph as a payment! If you ever receive an offer like this you can be sure it happens without Renées knowledge.
I want to thank all the people who did help me with my (now very big) Renée Simonsen collection. Without you it would not be that wonderful what it has become. The one or other may remember some things shown here having once at his own. I hope you know your things are in good hands here! I am happy I have found friends all around the world and for some I am in contact now over many, many years. This is so wonderful and deserves more than a
thank you
- people, you are always in my heart! "Mange tak!" extra to every one in Denmark I do know for keeping me updated about Renée Simonsen news. Thank you also to some of the very few companies who did take my inquiries for serious and helped me like BIOTHERM Germany, ELLE Germany, FLEYE Denmark, In Wear Germany and KARSTADT Germany. A VERY BIG THANKS to my husband Jochen for his understanding, big patience, support and making this site possible. Thanks to my mum, my so much beloved brother and sister. Last but not least I want to thank Renée Simonsen who makes me forget about the bad things in life when I am spending time with this hobby.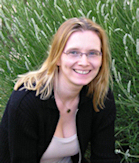 Please, use this form to contact me and put something in the subject line like "Renée Simonsen website". Otherwise I might think it is spam and I delete it.

THANK YOU!